Spectator Policies
PARENT AND SPECTATOR GUIDELINES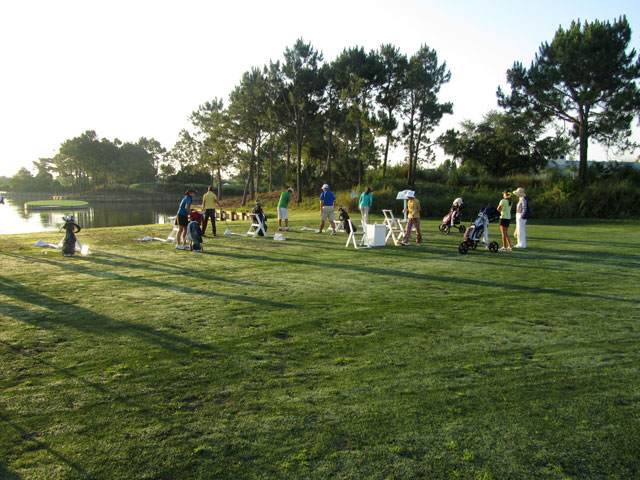 Spectators are encouraged to come out and enjoy IMG Junior Golf Tour events. The IMG Junior Golf Tour staff has worked hard to ensure that the best tournament be put forth. Below are some guidelines that will be enforced at each event as to ensure everyone's safety and the authenticity of the competition. If any spectators are seen abusing the guidelines they will have their spectator privileges revoked.

Spectators must observe the same golf etiquette and respect to the golf course, facilities, and policies of the host club as the players.
DRESS CODE
All spectators must dress in appropriate golf attire or clothing of a similar nature. Blue jeans, t-shirts, tank tops, short-shorts, flip-flops and other overly casual attire should NOT be worn. All attire must also meet club guidelines.
CELL PHONES (USE)
Please use discretion when utilizing cell phones on the golf course. One of our most valuable features is the Golf Genius mobile and iPad App. This app's primary purpose is to allow live scoring and players to enter hole-by-hole scores on the golf course and view the live leaderboard.

The app is currently available for the iPhone (Apple iOS 9 or higher), Android (Android 4.4 or higher), and the iPad.

Spectators and other non-players can also log into the mobile app with an Event/League GGID to view the leaderboard but not enter scores.
COMMUNICATING WITH PLAYERS
Advice/coaching during the round is prohibited under the Rules of Golf. Spectators who need to talk with a player (for health reasons and handing them sunscreen, food or beverages, etc.) should do so in front of other spectators and/or players.
ADVICE
"Advice is any verbal comment or action (such as showing what club was just used to make a stroke) that is intended to influence a player in choosing a club, making a stroke, or deciding how to play during a hole or a round."
Spectators must not give information on the Rules to players because frequently the information is incorrect and/or Rule 10.2 (Advice) is breached. Violation of the Rules will typically lead to a penalty for the player(s) involved.
General Penalty for a breach of Rule 10.2 is: loss of hole in Match Play; or two strokes in Stoke Play.
RULES OFFICIALS
Rules Officials are stationed on the course to assist players when they are unsure how they should proceed, to monitor pace of play, and for emergency situations. Players and spectators should notify an Official when someone needs assistance.
When an Official is assisting a player all spectators should stay at least 30 yards away and should not get involved in the conversation. Spectators will be brought into a situation only if asked by the Official.
Spectators should not confront Officials. If a spectator has a question, or information, for an Official it should be done away from the players and in a calm manner.
TIPS FOR SPECTATORS
Stay on cart paths at all times (if cart paths aren't available stay at least approximately yards out of the range of play)
Please remain quiet during play
Do not speak to a player during the competition. A player can be penalized or disqualified during an event because of improper communication.
To ensure your safety at all times, walk carefully and never run.
Spectators are encouraged to stay one shot ahead of play to help spot balls and may help players search for lost balls

SPECTATOR CART POLICY
In many cases carts may be rented by spectators based on availability - the daily fee is determined by each individual club and will be posted in the player's information on the website.
Spectator carts must stay on the cart path at ALL times. If the course doesn't have cart paths then the cart must stay in the rough at all times.
Unless otherwise authorized by the Committee, a maximum of 3 spectator carts will be allowed per group.
Carts may only move forward on the golf course (from tee to green) except in case of a weather evacuation. Carts may not move while competitors are playing a stroke
Only 2 people per cart are allowed except during evacuation.
Spectator carts will NOT be used for shuttling of players from green to tee unless stated on the Notice to Players (local rules sheet) that is given to each player.
Spectators carts will be used to assist with evacuation of players and spectators and may leave the cart path as necessary during an evacuation.
Spectator carts may not carry equipment (as defined in USGA Rules of Golf). Carts may carry any other spectator's items such as umbrellas, etc.
Please contact the IMG Junior Golf Tour Office via email IMGJuniorGolfTour@img.com with any questions.