Tour Sponsors
The IMG Junior Golf Tour is always interested in finding partners that share our vision for providing quality tournament experiences for junior golfers and their families. To find out more about current opportunities, please contact Andrew Parr via e-mail at andrew.parr@img.com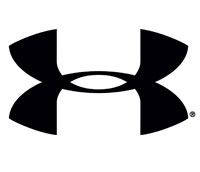 Under Armour
Founded in 1996 by former University of Maryland football player Kevin Plank, Under Armour is the originator of performance apparel - gear engineered to keep athletes cool, dry and light throughout the course of a game, practice or workout. The technology behind Under Armour's diverse product assortment for men, women and youth is complex, but the program for reaping the benefits is simple: wear HeatGear® when it's hot, ColdGear® when it's cold, and AllSeasonGear® between the extremes.

For more information, visit www.underarmour.com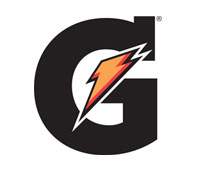 Gatorade
We know you want to take your game to the next level and Gatorade is committed to helping you get there. Sports performance is driven from the inside out, so we are providing G Series products throughout the IMG Junior Golf Tour so that you can win from within. In addition, each IMG Junior Golf Tour member will receive a complimentary Gatorade squeeze bottle to keep you hydrated throughout each event.
At the course you'll find:

• Gatorade Prime: Energy designed for Athletes. Be Ready. Stay Strong. Gatorade Prime is formualted with the right blend of carbs, B vitamins and elecrolytes without caffeine. Available in 4 oz. pouches or chews, they will be available at the Gatorade distribution tent before each round.

• Gatorade Thirst Quencher: Proven hydration with electrolytes to help replace what you sweat out. Scientifically engineered to help improve performance during the course of a game, Gatorade Thirst Quencher is available at the Gatorade distribution tent before and during each round.

• Gatorade Recover: Protein to help rebuild muscles to come back strong. Available in a shake or as a drink, Gatorade Recover will be available at the Gatorade distribution tent at the end of each round.

For more information, visit www.Gatorade.com

Motus Global
Motus Global is a leading human performance technology firm, developing movement analysis software, interactive tools, and technology based consumer products, for sports. Headquartered in New York, Motus operates its flagship biomechanics research and development lab at IMG Academy.
Founded in 2010 as Core Sports Technology Group, the mission is to develop technology, with a primary focus on software applications, which assist in the prevention of injury and raise the level of athletic performance. Through their proprietary software BionX™, they are set to release these products and services to a mass-market.
The company participates in Microsoft's Kinect for Windows Testing and Adoption Program and maintains a strong research and development relationships with Dr. James Andrews' American Sports Medicine Institute.
For more information, visit
http://www.motusglobal.com/