Age Groups & Eligibility
Players aged 11-18 are eligible to participate in IMG Junior Golf Tour tournaments Players compete in the following age divisions:
Boys 15-18
Girls 15-18
Boys 11-14
Girls 11-14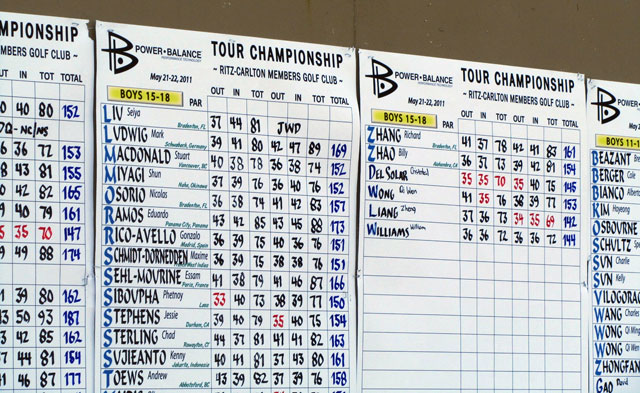 Note: Players aged 11-14 may elect to "play up" and compete in the 15-18 division. Players must indicate this intention by registering for the older division online or sending an e-mail request to IMGJuniorGolfTour@img.com

Players reaching their 15th birthdate on any competition day of a particular tournament are no longer eligible to play in the 11-14 division and must compete in the 15-18 division.

Players may sign up for future tournaments before their 11th birthday. However, they must be at least 11 years of age to participate in an IMG Junior Golf Tour event. Special consideration for players under the age of 11 may be considered based on previous tournament experience and demonstrated success. Inquiries should be sent via email to IMGJuniorGolfTour@img.com
Juniors may not play in an IMG Junior Golf Tour event if they have reached their 19th birthday, regardless of graduation date. Juniors who have graduated high school and are enrolled in college full-time are not eligible even if under 19 years of age. Juniors reaching their 19th birthday prior to the Tour Championship are still eligible for season-end awards and honors based on performance during the season.