Practice Round Policies
Practice Rounds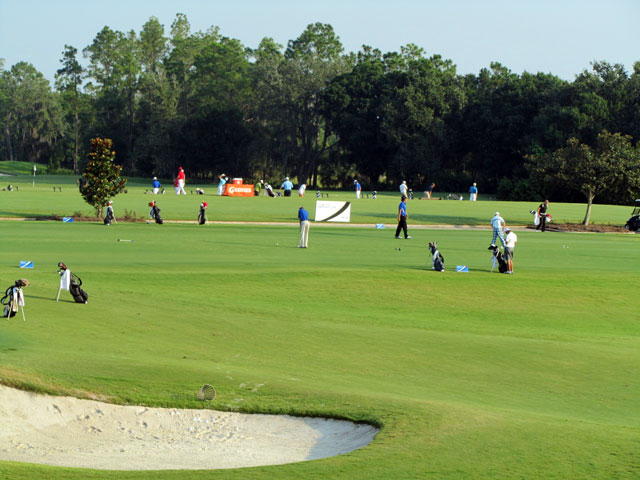 A practice round is provided on the day prior to the first round of competition as part of the tournament entry fee for each event. Practice rounds are a privilege and shall not be abused. The IMG Junior Golf Tour expects participants to abide by the policies set forth for practice rounds. Players not abiding by these policies may forfeit their eligibility to participate in a tournament practice round.

General Information
Practice round format (tee times or shotgun) will be posted in the tournament information for each event. Parents and/or coaches are welcome to caddie for participants during the practice round (caddies are not permitted in competition). As permitted by the host facility, golf cars may be available for rent for use during the practice round but juniors themselves may not drive carts during the practice round.
Pace of Play
The tournament committee will designate a certain amount of time within which players must play their practice round and monitor groups on the golf course. If a group is more than a hole behind the group in front of them they may be asked to skip a hole or numerous holes. Groups that are over their total allotted time may be asked to stop their practice round even if they have not played every hole.
Teeing Ground & Fairway
Players shall only play one stroke unless practicing a forced lay-up or carry in which case one additional stroke is allowed. Please do not make additional strokes simply due to an errant shot.
Putting Green/Surrounds
Players may quickly putt to different locations on the green and/or play a few chip/pitch shots around the green. This should be limited to a total of 3-4 total strokes. If you are holding up play, please move on to the next hole.