News
IMG Junior Golf Tour makes Georgia debut
LPGA Symetra Tour races heats up among the girls
21 February, 2012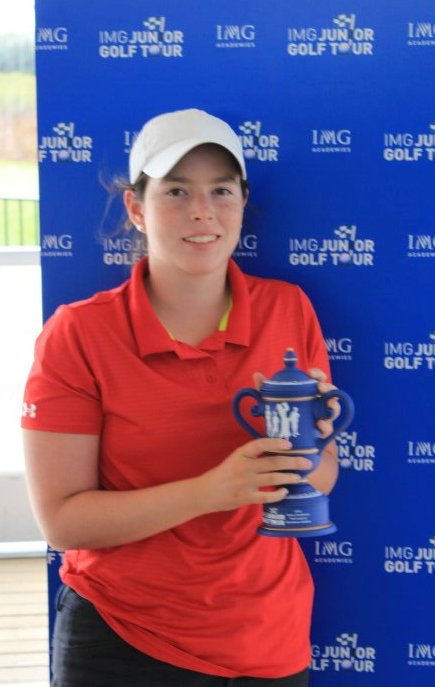 The IMG Junior Golf Tour made its way to the state of Georgia for the first time this past weekend at The Club at Savannah Harbor, which also plays host to the Liberty Mutual Legends of Golf, a PGA Champions Tour event. A field of 63 competed in Savannah on the Tour's ninth stop of the season. The event served as a qualifier for the world-renowned Callaway Junior World Golf Championships, which runs July 10-13, 2012 in San Diego, Calif. IMG Academy golf program students Silvia Garces (Girls 15-18), Paul Saad (Boys 15-18) and Newport Laparojkit (Boys 11-14) all qualified for the Callaway Junior World Golf Championships with their performances over the weekend. Saad and Garces also earned four performance stars from the AJGA for their first-place finishes.

Inclement weather led to teeing off in a shotgun format Sunday morning for the final round which began at 9:30 AM; all play was completed. In the Boys 15-18 division, Paul Saad and Stuart MacDonald shot a 71-72=143(-1) and 72-72=144 (E), to finish first and second, respectively. Saad's performance earned him his first IMG Junior Golf Tour victory, following two prior top-five finishes on the Tour at the ArmourBite Open and Victoria Hills event.
Said Saad of his play over the weekend: "I actually told my coach last week I felt like I was going to win this weekend – overall, my game was just on another level."
Rounding out the top three in the Boys 15-18 was Bolivia's Jose Luis Montano scoring a 73-72=145(+1). At the Tour's previous stop at the World Golf Village, the 15-year-old shattered the tour's single round scoring record with an (-8) 64.
In the Girls 15-18 division, the top three performers were: Silvia Garces, 72-74=146 (+2); Natalia Perez, 74-77=151(+7); and Madison Corley, 73-83=156(+12). Garces cemented her second Tour victory of the season (her previous win came in October at the Old Corkscrew Golf Club), and, with her win, moved to within 30 points of fellow IMG Academy golf program student Yvonne Zheng for the coveted LPGA Symetra Tour Exemption. Garces also now leads the season point standings in the Girls 15-18 division, surpassing Jamie Oleksiew.
In the Boys 11-14 division, 14-year-old Newport Laparojkit of Newport Beach, Calif. collected his first IMG Junior Golf Tour victory, scoring a 72-76=148(+4).
The IMG Junior Golf Tour resumes action at the Rio Pinar Country Club in Orlando, FL March 3-4, 2012. Participants interested in the sold-out event should email imgjuniorgolftour@imgworld.com to be placed on the waiting list.